<! http://www.parsons1964.com/images/graphics/z1565kayleegolf2017.jpg copied: articlecopied:YES>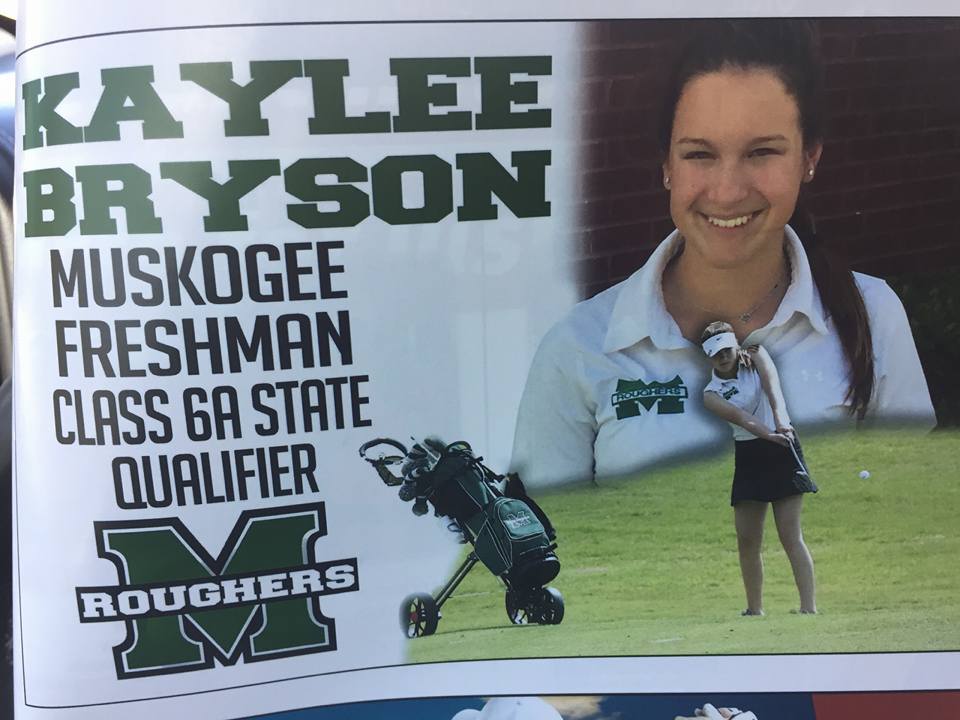 #111 JOHNNY & PATSY'S GRAND DAUGHTER KAYLEE BRYSON OKLAHOMA H. S. GOLF STATE TOURNMENT & Tulsa Champion Race Car Driver
MISS AMERICA SANG BY YOUNG BERT PARKS
Johnny & Patsy's grand daughter 2 time Tulsa Race Car Champion of the Year
PATRICK HERNANDEZ - Born To Be Alive (1979)
The Moody Blues- Your Wildest Dreams
Johnny and Patsy's grand daughter is not only 2015 AND 2016 Tulsa Champion race car driver, she's a golfer too. 6A REGIONAL AT BROKEN ARROW — At the Broken Arrow Golf & Athletic Club, Muskogee's Kaylee Bryson had a career-low round by eight strokes and with her 89, qualified as an individual for next week's state tournament at Ponca City Country Club. Not only is Kaylee Champion race car driver over all the boys at Tulsa, and a terrific golfer, she was the only white girl on the jr. high basketball team in 2015.

TULSA CHAMP KAYLEE BRYSON WITH SISTER BRIANNA VIDEO

TULSA CHAMP KAYLEE BRYSON RACE VIDEO

KAYLEE BRYSON'S 2ND PLACE FINISH IN THE RACE 10-14-16
KAYLEE IS THE #1 CHAMPION MINI RACE CAR DRIVER IN TULSA, OK FOR 2015 & 2016 WITH THE MOST POINTS.
KAYLEE WAS THE ONLY WHITE GIRL ON THE MUSKOGEE JR. HIGH SCHOOL GIRLS BASKETBALL TEAM. BRIANNA IS THE FUTURE 2027 MISS OKLAHOMA.

GO TO PAGE 2, PIC #17 TO SEE ANOTHER PRETTY GOOD GOLFER. TOPEKA, KANSAS 2016 KANSAS H. S. STATE CHAMPION RUNNER UP ALLY GALES, GRAND DAUGHTER OF PARSONS CLASS OF 1964 KATHLEEN HOFFMAN GALES. ALLY PLAYS A PRETTY MEAN 1st BASE ON THE TOPEKA H. S. SOFTBALL TEAM TOO IN PIC #20.


GO BACK