<! http://www.parsons1964.com/images/graphics/z12201964vikingsbb.jpg copied: articlecopied:YES>

#9 P3 - 1964 PARSONS VIKINGS BASKETBALL & NBA CHAMPIONS 2017 ON BACK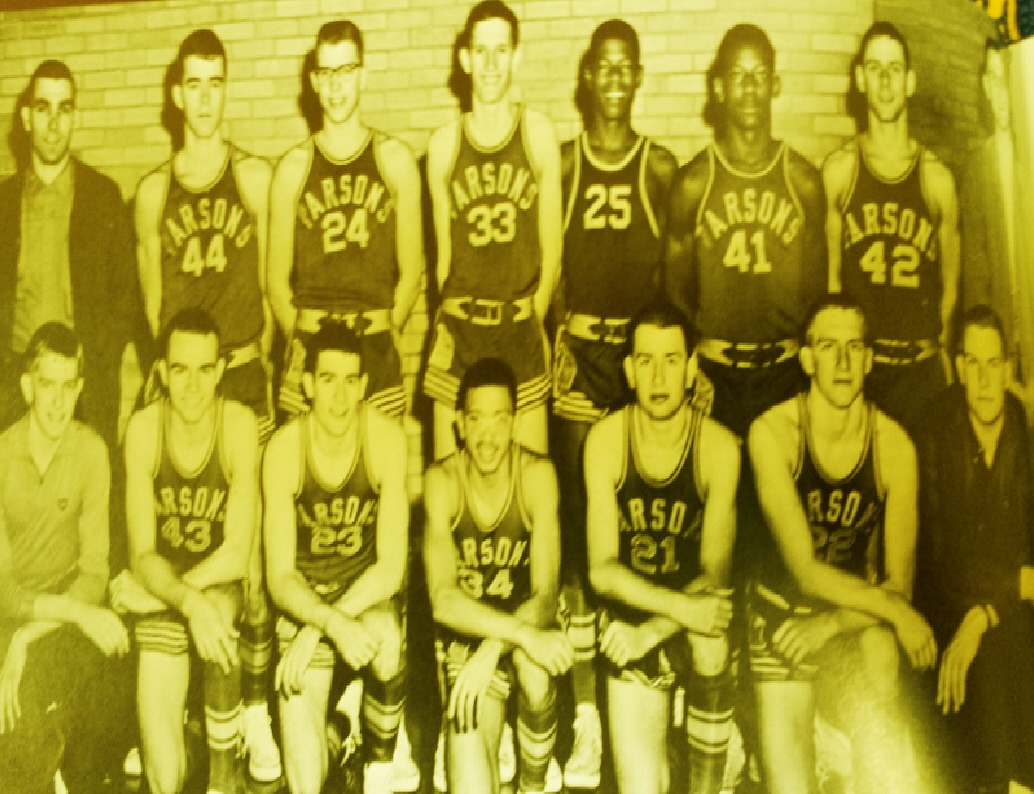 Pete Maravich: GREATEST BASKETBALL PLAYER EVER 43 MIN.
Lebron James highlights High school vs Oak Hill 14 MIN
Giants Among Us - 25 tallest people in the history
SEE PICTURES OF THE NBA CHAMPIONS DOWN THRU THE YEARS
Larry Bird (The Baddest Man Ever to Shoot a Basketball) NBA Legends
WATCH BOYS & GIRLS 2017/2018 PARSONS HIGH SCHOOL BASKETBALL GAMES.
TOP ROW, COACH CAROLL COBBLE, DOUG JONES, MARSHALL SAGE, GORDON PIPER, EDWARD McDaniel, DAN MEADOWS, AND JOHNNY LINDEN
BOTTOM ROW, DONNIE MUNSEL, STEVE HASKEIL, RON DUNHAM, GEORGE JOHNSON, JIM NICHOLS, BUTCH BUSH, STUDENT MANAGER HAROLD THORNTAN

Del Reeves & Billie Jo Spears - On The Rebound

Glenn Frey-The Heat Is On - movie version

Glenn Frey-The Heat Is On - Arsineo Hall show


THE HUSTLE

AT THE HOP

Mary Chapin Carpenter - Down At The Twist And Shout

MANDY BARNETT - You Win Again

THRILLER


WHEN I CLOSE MY EYES

Johnny Bush - Lillie's White Lies

NBA BLOOPERS

NBA BLOOPERS

NBA BLOOPERS

NBA BLOOPERS

JAVALE McGEE SHAQIN A FOOL 7:25

ALL TIME BEST SHAQIN A FOOL 10:43

SHAQIN A FOOL 2016 SEASON 13:34

SHAQIN A FOOL - FUNNIEST MOMENTS 2016 14:40

SHAQIN A FOOL - FUNNIEST MOMENTS 2015 13:46

SHAQIN A FOOL - FUNNIEST MOMENTS 2014 18:15

SHAQIN A FOOL - FUNNIEST MOMENTS 2013 11:42

Pete Maravich - GREATEST BASKETBALL PLAYER EVER

Muhammad Ali & Wilt Chamberlain

In 1973 my beautiful wife Sandy from Salina, Kansas & I had a front row seat at mid court for a Kansas City Kings/Los Angeles Lakers NBA basketball game. A ticket cost only $10. As the game ended, Sandy walked up to Wilt Chamberlain and asked him for his autograph, and he just ignored her and kept on walking. Sandy couldn't believe it. I thought it was hilarious.

The Battle of The Giants - Kansas Jayhawk Wilt Chamberlain versus Kareem Abdul-Jabbar & "Lucius Allen from Kansas City Wyandotte H. S. at the 1:35 mark"

FABULOUS ESPN Basketball Documentary about former KANSAS JAYHAWKS Wilt ''The Stilt'' Chamberlain (Age 61) Wilt Chamberlain

Wilt Chamberlain interview, 1987

Wilt ''The Stilt'' Chamberlain (Age 61) One On One Interview With Chris Myers (1997)

Wilt Chamberlain and Bill Russell interview by Ahmad Rashad 1997

Giants of The Game: Russell and Chamberlain Part 2/2

Skywalker David Thompson

Oscar Robertson - ESPN Basketball Documentary

Jerry West - ESPN Sportscentury Documentary




GO BACK